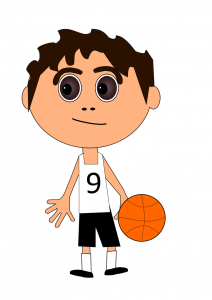 You're PDQ!
Slang of the day:  PDQ
Meaning:  PDQ means Pretty Darn Quick
Usage:  You're PDQ!
Dialog:
Nathan – Wow, your basketball skills are great! You are PDQ down the court.
Tye – Thanks, but what does PDQ mean?
Nathan – PDQ, you know Pretty Darn Quick.
Tye – huh?
Nathan thinks to himself – Obviously the dude is not Pretty Darn Quick in his head!